We've served thousands of happy homes
Take a look at what our customers have to say!
Perfect Home Services Extends a Helping Hand to Daycare in A/C Emergency
Smart Start Academy in Plainfield lost their A/C in their daycare's newborn and toddler rooms on Monday afternoon. They had a company come out to repair it but had to order parts and were supposed to return the next day at 7am to do the repairs. They received a call from the company at 7:30 am and were told that they will not be able to make it until 9:30am.
When Perfect Home Services found out about it, our team supplied them with 3 portable a/c units in order to cool down the rooms and keep the children safe and cool on a day where it was exceptionally hot.
They, of course, were extremely grateful for everything we did. Smart Academy's director wrote to us saying, "I just wanted to send out a Big THANK YOU! To Prefect Home Services for all your help in our time of need. We would have been lost without you."
Reviews and Certifications
---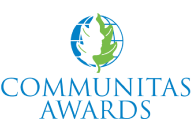 2010 Community Partnership Winner
Bryant Medal of Excellence