Your pipes play an essential role in your home
Pipe Replacement Services
Because your pipes are primarily kept out of view, it can be easy to forget about them until they stop working.
That's why it's important to understand what kinds of warning signs indicate the need for pipe replacement. If you notice any, get in touch with Perfect Home Services. We'll equip your home with new pipes designed to stay in good shape for a long time.
Issues That Lead to Pipes Needing to Be Replaced
Obviously, if a pipe bursts, you'll need to at least have it repaired, if not replaced.
That said, there are many other reasons to swap out your current plumbing pipes for new ones. The following are some of the more common ones. Get in touch with an expert if you notice any of these key issues:
Old Pipes
Find out what material your plumbing pipes are made of. Different types are known to last different amounts of time.
For example, PVC pipes often last between 25 and 40 years. If yours are reaching the end of their estimated lifespan, it's time to contact a plumber to discuss replacing them.
Corrosion
Pipes corrode over time. However, if you notice major corrosion throughout the visible sections of your pipes (or if you notice rusty-colored water coming from your faucets), they may be corroded to the point where they're likely to leak or burst.
Avoid these major problems by replacing them first.
Constant Leaks
A single leak can be fixed with the help of a pipe leak repair team.
Constant leaks are another issue. If you're frequently scheduling repairs for leaking pipes, you'll save money in the long run by switching to new ones.
Your current plumbing pipes are likely reaching the age where they'll start to wear down more easily. Instead of trying to stay on top of repairs, upgrade to pipes that are in better condition.
Benefits of Professional Pipe Replacement
Hiring professionals to replace your pipes when you notice an issue offers many key benefits. Most importantly, hire qualified experts with relevant experience to handle the job.
This isn't the kind of task you can handle on your own without proper experience. By hiring specialists, you'll enjoy advantages like the following:
Pipe Options
There are several different piping material options available today.
Each offers its own unique set of benefits, and each serves a different purpose.
PVC pipes are ideal for many plumbing and drainage uses, like sump pumps.
Copper pipes are useful as refrigerant lines for HVAC systems.
We also service cast iron pipes, PEX pipes, and the vast majority of other common piping materials used in homes. Some are extremely durable, some are budget-friendly, etc. Hiring an expert typically gives you the opportunity to learn more about your options, choosing the one that's right for your goals.
Peace of Mind
Installing new pipes requires precision. It's very important that all connections are sealed thoroughly in order to guard against future issues, like leaks.
With help from qualified plumbers, you can be sure your new pipes will work reliably and consistently for years.
---
At Perfect Home Services, we've spent more than 25 years offering pipe replacement service to clients throughout the Chicagoland region. If you need new plumbing pipes, we'll handle the job with professionalism and thoroughness.

100% Satisfaction Guaranteed

Free Estimates (Pending We Perform Work)

Background-Checked & Drug-Tested Techs

Special Financing Available
Plumbing Contractor
License #: 055-041685
Expiration: 09-30-2023
Plumber-Master
License #: 058-186859
Expiration: 04-30-2022
Indiana State Plumbing License
License #: PC11003196
Expiration: 12-31-2023
Reviews and Certifications
---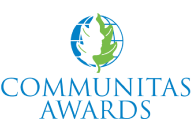 2010 Community Partnership Winner
Bryant Medal of Excellence