Preventing a Minor Issue from Turning into a Major Problem
When your ductwork fails, keeping your home comfortable is difficult. That's why it's important to know what types of warning signs to look out for. Schedule ductwork repair service early, and you'll prevent a minor issue from becoming a major problem.
Our technicians at Perfect Home Services will address the issue reliably and efficiently, helping you stay comfortable all throughout the year.
Why You Might Need Ductwork Repair
There are many reasons why an HVAC unit's ducts may need repairs.
Sometimes, they simply get clogged up with debris. This can reduce the overall efficiency of your central air unit, but technicians can address the problem with some basic cleaning techniques. However, there are other potential instances in which your ducts may require more thorough service.
Keep an eye out for the following warning signs, and contact a professional if you notice:
High Energy Costs
Again, when your ducts are blocked, leaking or otherwise not functioning properly, your HVAC unit works less efficiently.
It's often forced to use more energy than necessary to warm or cool the home. This is an issue you might not notice until you get your energy bills. If they seem higher than expected, contact a technician to inspect your ducts.
Cold or Warm Spots
Ductwork in need of repair often fails to distribute airflow to certain areas of the house. Thus, during the colder months, when you're running the furnace, you may notice certain cold spots throughout your home.
In warm months, when you may be running the air conditioning, you'll notice spots in the house that are warmer than expected.
Unpleasant Odors
Ducts can break or leak. When this happens, they pull in air from other sections of the home. Sometimes, those sections are dirty or not properly ventilated. This air then gets distributed throughout the home. Because it came from unclean or unventilated areas, it may smell unpleasant. Pay attention to any odors you notice coming from the vents when the HVAC unit is in operation.
They may be a sign of damaged ductwork.
Rattling Noises
While it's not uncommon to hear some minor popping sounds when you first turn on your HVAC system, you shouldn't hear rattling sounds. This often indicates loose ductwork. Schedule repairs soon, or the problem may get worse.
Emergency Ductwork Repair
At Perfect Home Services, we understand the importance of keeping your home comfortable, especially during the hottest and coldest months of the year. That's why we are available for your call 24/7 to handle all your ductwork repair needs. You can count on us to deliver prompt, courteous service when your ductwork and HVAC system need it most.
If you hear loud noises, detect any strong, unusual odors or your cooling or heating system shuts down entirely, it could signal that you need emergency repair. Addressing these issues sooner rather than later can save you significant time and money in the long run. If your system requires critical attention, call us immediately, and we'll take care of the rest.
How Perfect Home Services Is Different From Other Companies
When you select Perfect Home Services for ductwork repair and your other HVAC needs, you'll know that you're partnering with one of the area's most reliable and experienced service providers. We stand out from other companies because we back all our work with some of the industry's most extensive warranties. Plus, we're fully licensed and insured.
Other benefits of partnering with us include the following:
Exceptional technical knowledge: Our technicians are familiar with all types of ductwork and all equipment from the most popular brands.
VIP membership: When you sign up for our VIP membership program, you can access free tune-ups and discounts for extra cost savings.
Flexible financing: Our finance team can work with you to create a payment plan unique to your budget. We also offer deals and coupons that provide additional savings for our services.
Schedule an Appointment for Residential Ductwork Repair Today
---
If you need ductwork repairs in the Chicagoland area, get in touch with Perfect Home Services. For over 30 years, homeowners throughout the region have trusted us to provide quality service. We're transparent about costs, and available whenever you have any questions. 
Call us or inquire online today to schedule a service visit.

100% Satisfaction Guaranteed

Free Estimates (Pending We Perform Work)

Background-Checked & Drug-Tested Techs

Special Financing Available
Plumbing Contractor
License #: 055-041685
Expiration: 09-30-2023
Plumber-Master
License #: 058-186859
Expiration: 04-30-2024
Reviews and Certifications
---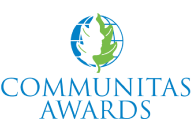 2010 Community Partnership Winner
Bryant Medal of Excellence