Sewage Ejector Pump Installation
Installing a Sewer Pump Requires Care & Precision
Chicagoland Sewage Ejector Pump Installation
Although ejector pumps aren't necessary in all homes, they serve an essential purpose in the homes where they are necessary.
This type of sewer pump, typically found in basements, is needed when a bathroom or major plumbing fixture was installed below the sewer line level.
It pumps wastewater into the drainage system when the municipal sewer line connects with the home above these fixtures. If you need a new or replacement ejector pump, hire professionals; installing one can be complicated, and you want to make sure the job is done right.
Installing Ejector Pump in Your Home
The process of installing a new ejector sewage pump typically involves several key steps. The specifics of the procedure will vary depending on a number of different factors, including where the pump needs to be installed, whether or not you have an existing sewage ejector pump system, and more.
Typically, professionals will follow these essential steps, regardless of the circumstances:
Choosing the Pump Size
Not all pumps are ideal for all homes.
The more drains feeding the sewage basin, the larger and stronger the pump needs to be. On top of that the distance the wastewater must travel to reach the sewer line will impact this decision. Some pumps may not be strong enough to move the wastewater throughout the system reliably if it needs to travel a far distance.
Installing the Tank
If you're simply replacing an ejector pump, you may already have space for the ejector pit/tank. If so, installation may simply involve removing the old one and installing the new one in its place.
On the other hand, if this is your first ejector pump, you'll have to determine the appropriate location for the tank, then dig a large pit to bury it in.
Installing the Pump
The connections between the pump and the various other components of the system must be properly sealed. If they aren't, wastewater could leak into your home, potentially resulting in damage and health issues.
The specifics of the installation process differ from one model to another. Following the manufacturer's instructions closely is very important at this stage, otherwise you could face costlier problems in the future.
Choose Perfect Home Services for Professional Ejector Pump Installation
---
We'll provide a free estimate (pending work is done) for the service, and we'll provide you with all costs upfront, so you don't need to worry about incurring surprise expenses.

100% Satisfaction Guaranteed

Free Estimates (Pending We Perform Work)

Background-Checked & Drug-Tested Techs

Special Financing Available
Plumbing Contractor
License #: 055-041685
Expiration: 09-30-2023
Plumber-Master
License #: 058-186859
Expiration: 04-30-2024
Reviews and Certifications
---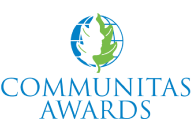 2010 Community Partnership Winner
Bryant Medal of Excellence