Exclusive benefits for referring us
Refer Perfect Home Services
Referral Form (Easy Fill-out)
We love getting referrals, so we started a referral program that allows you and the people you refer to get great rewards. Money for you and unbelievable coupons and deals for your referrals.
It's been said that a referral is the highest form of compliment that you can give to a company, and we couldn't agree more. Out of these passionate feelings, the Perfect Home Services Referral Program was born.
We believe you'll find our referral process to be quick, easy, and rewarding. In fact, you, along with your friends, family, & neighbors, could save a ton of money: we give huge rewards to anyone who refers us, plus the very best discounts to the people they refer to us. We call that a win-win!
For every completed appointment with a new customer, we pay out $50*–meaning, if we step foot inside the house, we will send you $50. And, if that call turns out to be a new heating or cooling (hvac) system installation, we pay you an additional $250*. It's as easy as that!
The person you referred can also pick from one of three benefits for our new customers:
–$100 off of each furnace and AC purchased
–$0 Service Call Charge – Service Call Charge Waived
–$39 Furnace, AC or Plumbing Tune Up
*Referrals must be submitted within 6 months of the appointment date set. Two weeks after the job has been performed, we mail out any applicable referral payouts via check. We do not pay out referrals for existing customers.
Plumbing Contractor
License #: 055-041685
Expiration: 09-30-2023
Plumber-Master
License #: 058-186859
Expiration: 04-30-2022
Reviews and Certifications
---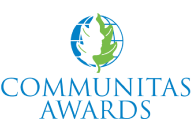 2010 Community Partnership Winner
Bryant Medal of Excellence