Let Trained Professionals Identify the Problem
Plenty of materials can clog your drains.
If blockages develop, you could face problems like backups, leaks, and even burst pipes. That's why it's important to schedule regular, professional drain cleaning service. Our team at Perfect Home Services will help you keep your plumbing free from blockages, ensuring it continues to work reliably and consistently.
Signs You Need to Call the Experts on Drain Cleaning
There are various reasons to contact professional drain cleaners. Obviously, if a sink or drain seems to be blocked, the problem needs to be addressed.
However, there are other warning signs that are much more subtle.
Keep an eye out for any of the following signs of a problem, and contact us if basic DIY methods like drain snakes don't correct it:
Revolting Odors
Are you noticing unpleasant odors coming from your drains?
There are several reasons this may occur. There could be food particles or hair caught in them, but it's also possible a rodent or other small animal got caught in the plumbing and died.
Contact us to take a closer look.
Overflowing Toilets
When toilets overflow frequently, it's time to schedule drain cleaning service.
There's likely a blockage in your system that could result in a burst pipe if you don't remove it. On top of that, overflowing toilets can cause water damage and expose you and your family to unsanitary sewage water.
Multiple Clogs In The Line
Again, a clogged sink or drain is a good reason to contact a professional immediately.
This is particularly important when several drains throughout your home are clogged. It could indicate a problem with the sewer line that only experts can diagnose and address.
Why It's Important To Hire A Drain Cleaning Service
There are some instances when the only drain unclogger you need is a simple drain snake. This item, available in most hardware departments, can remove blockages in your system if they aren't located deep within the pipes.
If this method doesn't work, trust the professionals.
Despite what you may believe, some chemical-based drain cleaning products can actually damage your pipes. Specialists have the tools and techniques to fix the problem without causing additional damage.
They'll also be able to identify related plumbing issues that may have contributed to the problem, like mineral or chemical deposits in your pipes.
---
When you need quality drain cleaners, our team at Perfect Home Services is ready to fix the problem for good.
We've served clients throughout the Chicagoland region for more than 25 years, and we've stayed in business that long by treating each and every customer with the respect they deserve. If you ever need to contact us for additional service, we're on hand 24/7.

100% Satisfaction Guaranteed

Free Estimates (Pending We Perform Work)

Background-Checked & Drug-Tested Techs

Special Financing Available
Plumbing Contractor
License #: 055-041685
Expiration: 09-30-2023
Plumber-Master
License #: 058-186859
Expiration: 04-30-2022
Indiana State Plumbing License
License #: PC11003196
Expiration: 12-31-2023
Reviews and Certifications
---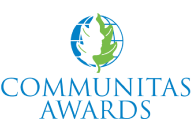 2010 Community Partnership Winner
Bryant Medal of Excellence