Protect Your Home from Water Damage and Mold Growth
Sump Pump Installation Services
Proper installation is important. A poor sump pump install can result in frequent malfunctions, leaving your home vulnerable.
The following information will help you better understand what the process involves, and why following each step closely is essential.
How Sump Pumps Are Installed
A sump pump removes water from the basement level of a home as it collects in a basin.
This is key to protecting a home against flooding.
Staining and mold growth are not the only problems that can strike if a sump pump doesn't work properly. Flooding can damage the foundation level of the home, often requiring costly repairs.
To guard against this, it's important to follow these key steps when installing this device:
Choosing a Location
If you don't currently have a sump pump, you'll need to find a location to install one.
The pump must be located near a Ground Fault Interrupter Outlet it can plug into. It's also important to make sure there are no sewer lines or other plumbing/utility lines beneath the spot.
Once the location is selected, it's time to dig the hole for the pump. The ideal basin will be about 6 inches deeper and 10 inches wider than the device itself.
You may install a pit liner before installing the pump itself. Manufacturer instructions will explain how to assemble and install the device.
Running PVC Pipe
The next step involves running PVC pipe from the pump, through a hole in the house, so the pump directs water away from it.
Choosing a spot with proper drainage is essential, otherwise the water may simply pool up around the foundation. It's also essential to confirm that all PVC connections are thoroughly sealed.
The pump will generate vibrations that could loosen the pipe at the spot it enters/exits the home if the caulk isn't strong enough.
Testing the Device
After the installation process is complete, you'll want to test the pump with 5 gallons of water.
This gives you the opportunity to address drainage issues outside, identify areas where pipes aren't sealed, and, of course, confirm the pump itself actually works as intended.
Contact professionals if it isn't working properly.
---
As you can see, installing or replacing a sump pump can be a relatively complicated process.
That's why it's often smart to hire professionals. At Perfect Home Services, we've offered this service to homeowners throughout the Chicagoland area for over two and a half decades and counting.

100% Satisfaction Guaranteed

Free Estimates (Pending We Perform Work)

Background-Checked & Drug-Tested Techs

Special Financing Available
Plumbing Contractor
License #: 055-041685
Expiration: 09-30-2023
Plumber-Master
License #: 058-186859
Expiration: 04-30-2022
Indiana State Plumbing License
License #: PC11003196
Expiration: 12-31-2023
Reviews and Certifications
---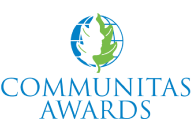 2010 Community Partnership Winner
Bryant Medal of Excellence