Give us a call whenever your pipes need work
Plumbing Pipe Services Near Chicago
It's easy to forget the vital role of the pipes in your home plumbing system. That's simply because they're out of view. Often, you don't notice or think about them until you have a problem. When you do, hiring reliable professionals to address these issues is critical.
At Perfect Home Services, serving customers throughout the Chicagoland region for over 30 years, we know how to fix your problem efficiently without sacrificing quality.
Types of Pipe Services We Offer
You should never ignore any issue involving your pipes. Doing so could result in major damage that will be costly to repair. By calling us early, you can save a lot of money in the long run.
Our services include:
Pipe Leak Repair
A pipe leak is a major plumbing issue that requires immediate attention. The water you lose from a leaky pipe adds up quickly, resulting in high utility bills.
On top of that, if you don't fix it fast, the water can damage your home and contribute to mold growth. This could cause major health problems for anyone in your family who is allergic to mold.
Perfect Home Services specializes in pipe leak repair. We'll identify the source of the leak, fixing it quickly and thoroughly to help you avoid problems like this in the future.
Plumbing Pipe Replacements
You may need to replace your plumbing pipes for several potential reasons. Sometimes, the damage caused by a burst is so great that you're better off replacing the pipe than trying to repair it.
In other instances, your pipes may be old. Corrosion can cause your water to take on a rusty color. Drinking this and bathing in it isn't healthy. Get in touch with us, and we'll equip you with new, reliable pipes.
It's important to understand that installing new plumbing pipes may require obtaining certain permits from the local government. You must make sure the people who handle the task are able to do so while adhering to the proper laws.
That's exactly the team you'll find at Perfect Home Services.
Why Choosing a Professional Plumber for Pipe Service Is Important
Identifying the root cause of an issue, understanding how a sewer system functions and knowing the exact repairs to perform takes special skills only a professional plumber has. Soldering copper water lines and repairing shut-off valves are examples of some of the essential pipe service tasks that only a professional can perform. In addition, many residential piping systems must follow strict residential building codes.
Even though some repair companies claim they have the expertise to handle your pipe repairs and replacements, you should only hire a fully licensed and insured service provider like Perfect Home Services.
Benefits of Choosing Us as Your Plumber for Pipe Leaks and Replacements
When you select Perfect Home Services to fix leaks and replace plumbing pipes, you'll have peace of mind knowing that we'll do the job right the first time. Our professionals have many years of experience addressing challenging residential piping projects. We use the most modern tools and advanced techniques to diagnose the problem and return your plumbing system to smooth and efficient operation.
Additional advantages of partnering with us for plumbing pipe replacements include the following:
Streamlined communication: We pride ourselves on honest and transparent communication, keeping you informed throughout each step.
VIP programs: Our VIP memberships offer additional perks for those choosing our recurring services, like free HVAC tune-ups, savings vouchers and gift cards.
Flexible payment plans: Our finance department works with multiple companies and lenders to offer customized payment options to qualified households. We also provide numerous deals and coupons for increased savings on our services.
Schedule Your Pipe Service Appointment Today
---
All of us at Perfect Home Services believe in doing quality work that you'll be more than satisfied with. That's how we've cultivated such a positive reputation over the last two decades and counting. On top of that, we offer free estimates — pending you go forward with work, and our client service is available 24/7, so you always have someone you can turn to if you need to repair a broken pipe.
Schedule your pipe service appointment today by calling us directly or connecting with an our team online.

100% Satisfaction Guaranteed

Free Estimates (Pending We Perform Work)

Background-Checked & Drug-Tested Techs

Special Financing Available
Plumbing Contractor
License #: 055-041685
Expiration: 09-30-2023
Plumber-Master
License #: 058-186859
Expiration: 04-30-2024
Reviews and Certifications
---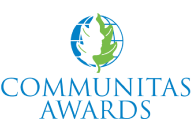 2010 Community Partnership Winner
Bryant Medal of Excellence