Give us a call whenever your pipes need work
It's easy to forget what an important role your pipes play in your home plumbing system. That's simply because they're out of view. Often, you don't notice or think about them until you have a problem. When you do, it's important to hire reliable professionals who know how to address these issues.
At Perfect Home Services, serving customers throughout the Chicagoland region for more than 30 years, we know how to fix your problem efficiently without sacrificing quality.
What We Offer
You should never ignore any sort of issue involving your pipes. Doing so could result in major damage that will be costly to repair.
By calling us early, you can save a lot of money in the long run.
Our services include:
A pipe leak is a major plumbing issue that requires immediate attention. The water that you lose from a leaky pipe adds up fast, resulting in high bills.
On top of that, if you don't fix it fast, the water can damage your home and contribute to mold growth. This could cause major health problems for anyone in your family who is allergic to mold.
Perfect Home Services specializes in pipe leak repair. We'll identify the source of the leak, fixing it quickly and thoroughly to help you avoid problems like this in the future.
You may need to replace your plumbing pipes for several potential reasons. Sometimes, the damage caused from a burst is so great that you're better off replacing the pipe than trying to repair it.
In other instances, your pipes may be old. Corrosion can cause your water to take on a rusty color. Drinking this and bathing in it isn't healthy. Get in touch with us, and we'll equip you with new, reliable pipes.
It's important to understand that installing new plumbing pipes may require obtaining certain permits from the local government. You need to make sure the people who handle the task are able to do so while adhering to the proper laws.
That's exactly the kind of team you'll find at Perfect Home Services.
---
All of us at Perfect Home Services believe in doing quality work that you'll be more than satisfied with.
That's how we've managed to cultivate such a positive reputation over the last two decades and counting. On top of that, we offer free estimates, and our client service is available 24/7, so you always have someone you can turn to if you need to repair a broken pipe.

100% Satisfaction Guaranteed

Free Estimates (Pending We Perform Work)

Background-Checked & Drug-Tested Techs

Special Financing Available
Plumbing Contractor
License #: 055-041685
Expiration: 09-30-2023
Plumber-Master
License #: 058-186859
Expiration: 04-30-2022
Indiana State Plumbing License
License #: PC11003196
Expiration: 12-31-2023
Reviews and Certifications
---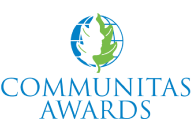 2010 Community Partnership Winner
Bryant Medal of Excellence