Join the VIP membership club and let us help you keep your home perfectly comfortable year-round.
Get discounts on the best services year-round
Sign Up for the VIP Program
Gain peace of mind with recurring service and discounted rates on service and annual maintenance.
Plan Benefits
Monthly
Yearly
Annual Tune-Ups for HVAC Equipment and Plumbing*
Annual HVAC Replacement Reward Voucher ($50/year)**
Annual $25 Service Gift Card
Ability to Contact Us 24/7 via VIP Priority Line***
1 Year Parts & Labor Warranty on Most Repairs
15% Discount on all HVAC Repairs
15% Discount on all Plumbing Repairs
15% Discount on Indoor Air Quality Products
15% Discount on Indoor Water Quality Products
$99 $49 Consultation Fee - More than 50% off!
FREE Diagnostics with Repair
*Plumbing Tune-Ups are optional.
**Up to 10 Vouchers can be saved & combined towards a future HVAC replacement (up to $500 value).
***Priority appointments for VIP Members will be based on the type of service and level of urgency, as well as order of requests. We will always take care of any client emergencies and urgent issues as top priority regardless of membership status, but whenever possible will give repair service and installation priority to VIP Members.
Annual HVAC Replacement Vouchers
Every year our VIP Members receive a $50 voucher that can be used towards the install of new HVAC equipment. Save and combine 10 vouchers for a max of $500 towards HVAC installation as long as you remain a plan member.
Our VIP members also receive a $25 service gift card each year for any service you may need throughout the year. You can save and use a max of two gift cards together for even more savings!
We've Got Your Home Covered
Reminders to Schedule Your Yearly Tune-Ups
Maintain Compliance with Manufacturers & PHS Warranties
15% Discount on any Plumbing & HVAC Repairs
One Year Parts & Labor Warranty on Most Plumbing & HVAC Repairs
Reduced Risk of Your Plumbing & HVAC System
Free Service Call (Never Pay to get a Tech to Your Home)
Ability to Cancel at Any Time (no Long-Term Commitment Needed)
Two HVAC Tune-Ups Per Year (Unlimited Number of HVAC Units Included per Home)
Tune-Ups Include: (Furnace) Cleaning of Exterior and Flame Compartment (AC) Condenser Coil Rinse
One Optional Plumbing Tune-Up Per Year
Tune-Ups Include: Drain treatments and Water Heater Flush
Perfect Home Services has been featured on:
Reviews and Certifications
---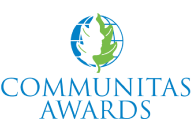 2010 Community Partnership Winner
Bryant Medal of Excellence