Join the VIP membership club and let us help you keep your home perfectly comfortable year-round.
Get discounts on the best services year-round
Sign Up for the VIP Program
Gain peace of mind with recurring service and discounted rates on service and annual maintenance.
Plan Benefits
Monthly
Yearly
3 Annual Tune-Ups (1 Plumbing, 1 A/C, and 1 Furnace)
Annual HVAC Replacement Reward Voucher ($50/year)
Annual $25 Service Gift Card
24/7 Client Service
1 Year Parts & Labor Warranty on Most Repairs
15% Discount on all HVAC Repairs
15% Discount on all Plumbing Repairs
15% Discount on Indoor Air Quality Products
Never Pay to Get a Tech to Your Home (Valued at $49 Per Visit)
FREE Diagnostics with Repair
Annual HVAC Replacement Vouchers
Every year our VIP Members receive a $50 voucher that can be used towards the install of new HVAC equipment. Save and combine 10 vouchers for a max of $500 towards HVAC installation as long as you remain a plan member.
Our VIP members also receive a $25 service gift card each year for any service you may need throughout the year. You can save and use a max of two gift cards together for even more savings!
We've Got Your Home Covered
Reminders to Schedule Your Yearly Tune-Ups
Maintain Compliance with Manufacturers & PHS Warranties
15% Discount on any Plumbing & HVAC Repairs
One Year Parts & Labor Warranty on Most Plumbing & HVAC Repairs
Reduced Risk of Your Plumbing & HVAC System
Free Service Call (Never Pay to get a Tech to Your Home)
Ability to Cancel at Any Time (no Long-Term Commitment Needed)
Two HVAC Tune-Ups Per Year (Unlimited Number of HVAC Units Included per Home)
Tune-Ups Include: (Furnace) Cleaning of Exterior and Flame Compartment (AC) Condenser Coil Rinse
One Optional Plumbing Tune-Up Per Year
Tune-Ups Include: Drain treatments and Water Heater Flush
Perfect Home Services has been featured on:
Reviews and Certifications
---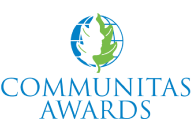 2010 Community Partnership Winner
Bryant Medal of Excellence