Save yourself increased repair costs
Residential Plumbing Repair Services
Although many homeowners love showcasing their do-it-yourself skills by fixing issues around the house, only professionals should handle specific plumbing jobs. Many plumbing issues stem from the pipes deep inside your floors, walls and sewer systems, so they often require special tools and skills to address them correctly. Trying to remedy some of these complex repairs on your own can worsen the problem, resulting in additional damage and increased repair costs.
Choosing the experts at Perfect Home Services to handle your residential plumbing repairs will save you significant money in the long run because we use the right tools, materials and techniques for the job. If you live in Chicagoland, call us today to schedule fast and reliable service.
Types of Home Plumbing Repairs Only a Professional Should Handle
While you may be able to handle small repairs and minor plumbing issues, trust the team at Perfect Home Services to perform repairs like:
Major leaks: Although some leaks may visually appear minimal, they often require going through a wall, ceiling or floor to access the root of the problem. Without the correct equipment or practical experience, you may cause extensive property damage trying to fix the issue yourself.
Frozen pipes: Frozen pipes require careful handling because they can burst anytime. A professional plumber can pinpoint the exact location of your problem and save you thousands of dollars in potential repairs.
Severe toilet or drain clogs: While many homeowners can handle minor surface clogs without the help of a plumber, clogs deep inside pipes or sewers need professional attention. These clogs typically require cameras and other special equipment to identify the problem's source.
Low water pressure: Attacking any issue related to low water pressure requires a precise diagnosis. These problems often need special tools and skills to identify the source of the problem, especially if there's a clog deep inside your sewer system.
Water heater issues: Water heaters are sensitive devices and can create significant damage, including severe electrical problems or potential fires, when handled incorrectly. Leaks in your water heater can also turn problematic quickly, such as causing rust or mold to form in your system. Call the experts at Perfect Home Services to remedy your water heater temperature issues, pressure problems or leaks.
Why Choose Perfect Home Services as Your Plumbing Repair Company?
When you choose Perfect Home Services for your residential plumbing repair needs, you can trust us to do the job right the first time, regardless of the project size. Our professionals have decades of combined experience performing almost any plumbing repair imaginable across the Chicagoland region. We believe in honest and transparent communication, keeping you informed of our progress each step of the way.
Affordable and accurate repairs are not the only benefits of selecting us for residential plumbing repairs. Our VIP membership program awards you vouchers and discounted rates for recurring services. We also offer various deals and coupons for additional savings.
Schedule Your Residential Plumbing Repairs With Perfect Home Services Today
---
If you need to schedule a plumbing repair for your residence, trust the professionals at Perfect Home Services. Our technicians have the knowledge and expertise to solve the most complex challenges, from leaks and clogs to frozen pipes and water pressure issues. Call us or request service online today to get started. 

100% Satisfaction Guaranteed

Free Estimates (Pending We Perform Work)

Background-Checked & Drug-Tested Techs

Special Financing Available
Plumbing Contractor
License #: 055-041685
Expiration: 09-30-2023
Plumber-Master
License #: 058-186859
Expiration: 04-30-2024
Reviews and Certifications
---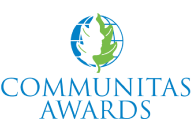 2010 Community Partnership Winner
Bryant Medal of Excellence