Aqua Joins the Perfect Home Services Family
Two leading heating, air conditioning, and plumbing companies partner to provide exceptional service in the Chicagoland area

Perfect Home Services, a local, dependable company that has been serving the greater Chicagoland area for more than 30 years, has partnered with Aqua to provide you with the highest level of service.
Your One-Stop for All Plumbing & HVAC Services throughout Chicagoland
Just like Aqua Plumbing, Heating & Cooling Services, Perfect Home Services is proud to take on an important role in the lives of countless residents and business owners in the community—and that is to provide you with the best services to keep your properties safe and comfortable. More than the profit, we are truly passionate about helping others. We want to be the one to solve your problems and ease your worries.
Both Aqua Plumbing, Heating & Cooling Services & Perfect Home Services truly cares about all our customers. We understand how disrupting and frustrating plumbing and HVAC issues are. When you have a leaky faucet or the air conditioner refuses to turn on, we want to be the first company that comes to your mind. Allow us to show you the difference between seeking the help of our professional team and the others.
What's Changed With Aqua Joining Perfect Home Services?
The same great service, but with a new name and look! Your favorite Aqua team members are still around, but now you may be seeing them with the Perfect Home Services logo and new vans.
We want you to know that the quality and care you have come to rely on with Aqua will not change. Perfect Home Services stands by their Perfect Promise, including a 100% satisfaction guarantee on any service they perform.
Reviews and Certifications
---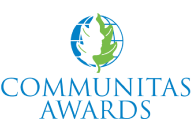 2010 Community Partnership Winner